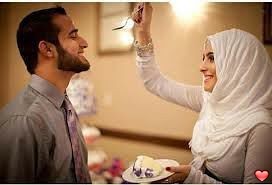 How does MuslimaNikah VIP Muslim matchmaker works?
MuslimaNikah - VIP Muslim matchmaker will send you a confidential/confirmation email once you fill a form for marriage in which you will write all the requirements regarding bride, then after paying the fees MuslimaNikah matchmaker will start finding a suitable match and will forward you all the details of that girl.
The form for marriage requires you to provide MuslimaNikah VIP Muslim matchmaker with information about yourself as well as the requirements that you are looking for in a potential partner.
This form enables MuslimaNikah VIP Muslim matchmaker to carefully discern what it is you look for in a potential partner and will be the basis on which your personal matchmaker will look for potential partners for you.
Therefore, it is essential that you provide as much information as possible so your personal matchmaker has all your requirements.
Your matchmaker will contact you at least once a week to inform you on the progress or lack of progress made on your case.
Give us answers to our questions. Send us many photos of high quality.
1. Name
2. Where do you live (Country)
3. City
4. Marital Status
Never Married

Divorce

Widow

Separated

Already Married
5. Education
6. Contacts
7. Age in Years
8. Nationality
9. Mobile (International Format)
10. Mother Tongue / language
11. Profession
12. Per month income with currency
13. Weight in Kgs/ Lbs
14. Height
15. Children
16. More About yourself
17. Few words about your perfect match
18. Mahr
* * * * * * * * * * * * * * * * * * * * * * * * * * * * * * * *
Upgrade VIP-member Platinum – 399$ US –
24 months of Platinum Membership + VIP support 6 months
VIP Personal Muslim Matchmaking Service.
Let us find your perfect match!
Personalized and professional service. We save you time by looking for your matches for you.
399$ US for 24 months membership:
* Personal support
* Matchmaking
* Translation of your letters
* Promote your Profile
~~~~~~~~~~~~~~~~~~~~~~~~~~~~~~~~~~~
You can start your own search for a woman who agrees to be your wife.
VIP-status is visible to all members on the website! A VIP member can send private messages, read and reply to messages, exchange contacts, chat online. All ladies can read incoming messages & can respond. If you need, you can close the profile for a short time. You can continue to use the website in another time, paid days will be saved and the term extended. No recurring fees. No hidden costs! Non renewed automatically!
If you have questions help@muslimanikah.com
Real happy, successful stories from real people on MuslimaNikah.com >>
If You already have a Profile,
Login here >>